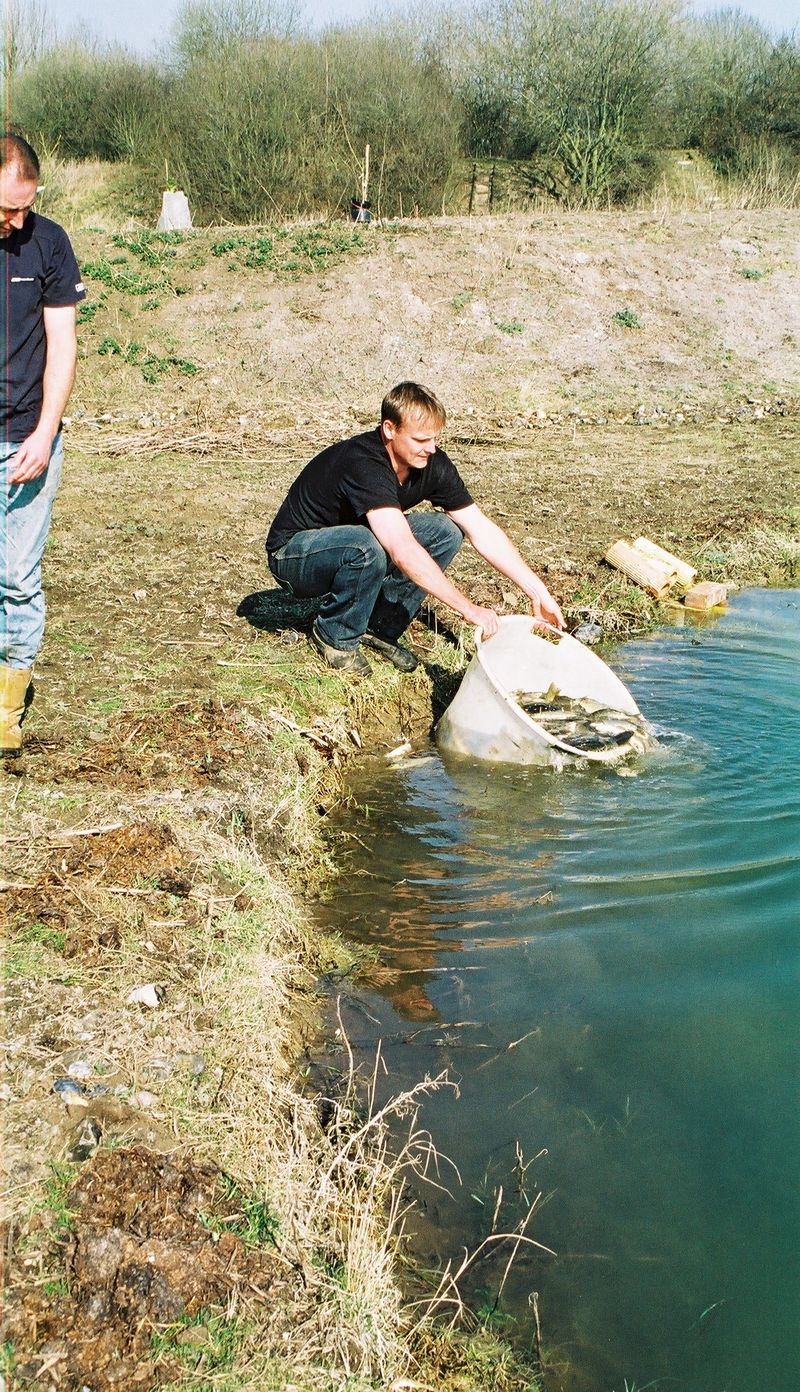 Both of the lakes are stocked with mainly Crucian, Mirror, Ghost and Common Carp, Roach, Perch, Rudd, Pike and Eels with the addition of Bream to the match lake.
There have been various times during our 17 years of ownership when we have added to the already good fish stocks. We used different suppliers for this, there are many fish stockists for this.
When ever we have ventured into areas we were unsure of, we always contacted the Environment Agency who we have found very eager to help with all our enquiries and give us information about local stockists and movement of fish stocks.
The photo above is of us stocking the match lake.